AGA Recruitment Solutions is a leading recruitment specialist for employers and job seekers for healthcare and catering placements. Based in Bournemouth, our management team has gained an excellent reputation for attracting and retaining qualified care and catering staff in Hampshire and Dorset area.
We supply qualified nurses, care home managers, healthcare assistants, support workers, all level chefs, kitchen assistants, domestic assistants and other care and catering staff to the following settings: Elderly, Dementia, Learning Disabilities, Mental Health, Alcohol and Drug Misuse,Pubs, Restaurants, Hotels and other type of businesses.
With 11 years of experience, we have developed a very thorough recruitment process. All job seekers are carefully assessed and screened before a placement is offered and approved. The process includes a detailed application form, an interview at a local office, background checks and the taking up of references.
We value our staff so we want them to develop their understanding within the care and catering sector by providing them with guidance and support to increase their skills and knowledge helping them reach their full potential and thereby increasing the value they can offer you.
Our out of hours service means you can reach us 24 hours a day, 7 days a week. We are responsible for the administration and payment of the staff supplied by us.
Using our services will save you time, energy and therefore money. When you need staff urgently – e.g. if someone is sick or has resigned – you won't have to spend time recruiting, checking and vetting their background or adding them to the payroll. AGA Recruitment Solutions will do all this on your behalf. And if someone does not fit then we will find an immediate replacement. All of which adds up to your peace of mind.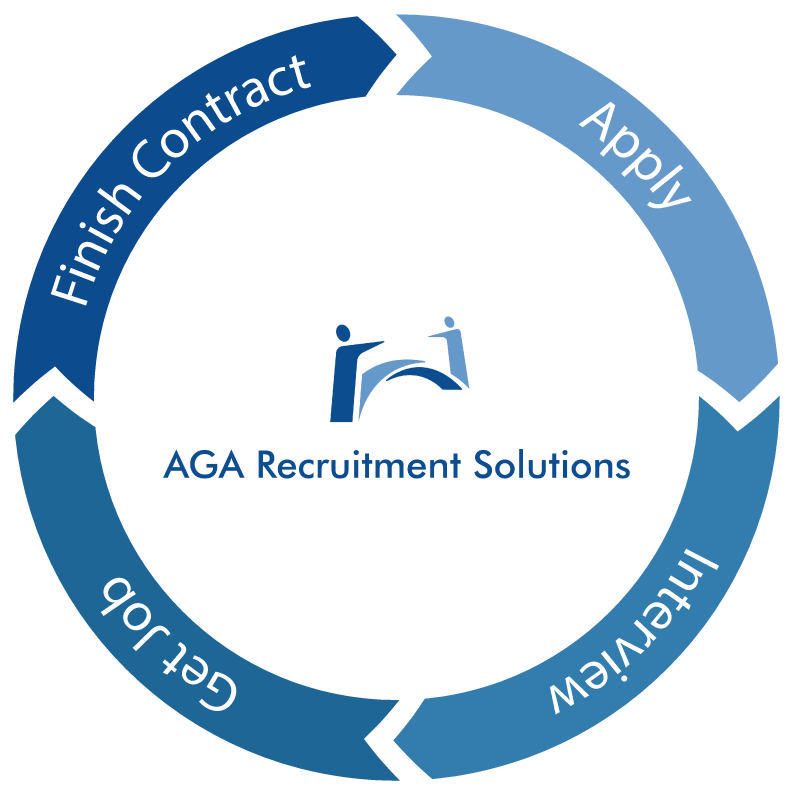 Our values are very important to us and apply just as much to the staff we recommend as to ourselves. They are essential to all that we do. They define our approach to service.
Reliability: we keep our promises. We deliver dependably, on time and right first time. You expect a high standard of service every time.
Professionalism: we present ourselves in an efficient and attractive way. You want to deal with someone with training, education and skill whom you can value and respect.
Excellence: we demonstrate our skills and knowledge while being trustworthy and believable. You want to feel confident in our ability.
Helpfulness: we show we are willing to help. We give you individual attention, showing we understand your needs. You want us to translate your needs into appropriate solutions.
Integrity: we behave in a way that is ethical, responsible and principled. We know you want an honest and truthful approach from us at all levels.